Welcome to Millholme House:

Millholme House is a large Victorian mansion house set in its own mature woodland and landscaped gardens through which a river flows.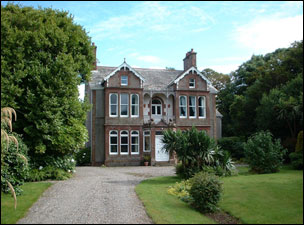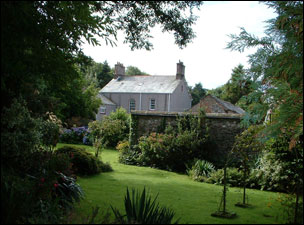 The main residence was built in 1892 for a magistrate, has been kept by only three families over 115 years and has retained most of its original features. This includes Spanish Mahogany staircase, many working servant bells, wrought iron veranda, ornate ceiling cornices and roses and brass handles and rubbing plates to most rooms, large marble fireplaces and William Morris stained glass windows to the Dining room, Drawing room and Vestibule.
The property is set over four floors comprising of cellar, utility room, shower/WC room, Kitchen, rear porch, main entrance, vestibule and hallway and three large reception rooms. At the mezzanine level there is a long corridor leading to a large bath and shower room and a separate toilet and WC. On the second floor there are four large bedrooms and a fifth room (music/reading room) leading onto the balcony and veranda. The third floor comprises of a lounge area and three rooms which are currently used as bedroom, an office, and a toy room. The house has been lovingly maintained and restored to improve its energy efficiency and provide comfortable living.
Adjoining the property is the original part of the house which was built in the 18th century and was later used to provide accommodation for two of the servants (gardener's) and is thus called Gardener's cottage. This has a combined kitchen and dining/lounge room and has a double bedroom upstairs with separate shower/WC room. Gardeners cottage has been carefully restored to retain its original character and is a popular holiday cottage for tourists.
There are 15 outbuildings on the land which are extensive and include coach house, stable, games room, log store, feed store, potting shed, three log stores, two outbuildings, prison!, summer house, chicken house/run, greenhouse and even a large tree house! The land includes a 1/2 acre vegetable patch and fruit cage, a large picnic area and stunning views up the lower fells of Blackcombe.
The gardens are extensive covering over 4 acres with four separate lawned areas all surrounded by walled gardens, large trees, rare shrubs and ferns. There are two footbridges over the river and river banks which form part of the property and the land benefits from having a separate scenic vehicular access around half of the land.